A cardboard shredder is a device made to cut cardboard sheets and boxes into thin strips or shards. Specialty cardboard shredders can be set up to turn cardboard into flexible perforated packaging material. Depending on its design, a cardboard shredder can produce chips, flat netting, shreds, fragments, or strips. The shredder gets cardboard ready for recycling so they may process it or make packaging for shipping goods. Paper shredders and cardboard shredders are different, though with similar construction. Read More…
Cardboard Shredders
Cardboard shredders are a type of industrial shredder specifically designed to condense used boxes and cartons.
Cardboard Shredder Operation
With a housing, blades, rotor, feed system, motor or motors, and power supply, every shredder functions similarly. However, paper shredders have less endurance and strength than shredders for larger materials, and the design, strength, and configuration of many shredders vary depending on the type of material they are made to shred. For example, exclusive cardboard shredders are a more durable and powerful variant with blades capable of slicing cardboard at least an inch thick.
Cardboard Shredder Design
There are many different types of cardboard shredder feeders, beginning from extremely basic ones where users throw cardboard pieces and boxes into a hopper to let them be sucked into the cutting blades. Another design includes conveyors that continuously feed in cardboard.
Feeder Design
Shredder Motor
A cardboard shredder's motor drives the rotors, which shred the cardboard. The rotor's size, material, motor speed, and quantity of cardboard to be shredded are some elements that affect the motor's horsepower and speed. Various shredder designs are based on motor sizes ranging from 200 volts to those with multiple horsepower. Motors are carefully designed to meet the demands of the application.
Shredder Rotor
The primary component of the shredding process is the rotor, which houses the cutting blades which mesh to shred the cardboard. The number of rotors varies from single-shaft designs with a single rotor to those with multiple rotors operating together. The effectiveness of the shredder and its capacity to handle larger and thicker cardboard increase as the number of rotors rises.
Power System
Electrical power systems are the most popular for cardboard shredders since they are easy to obtain and take up less room. The kind, size, and method of operation of the cardboard shredder affect the variations in power output. Continuously utilized and continuously running cardboard shredders consume more energy. Most cardboard shredders are energy-efficient and designed to use as little electricity as possible.
Types of Cardboard Shredders
When moving parcels and keeping them safe, a large amount of cardboard is created for use as shipping, packing, and product display materials. The utilization of cardboard shredders, which quickly and readily separate cardboard fibers into different forms, is crucial to reusing and remanufacturing cardboard. Types of cardboard shredders include:
Cardboard Perforators
A cardboard perforator's cutting cylinder has blades that perforate and cut cardboard without destroying it. When paper is perforated, it takes on an extended, flexible, stretched, and cushioned form that can be utilized as packaging material.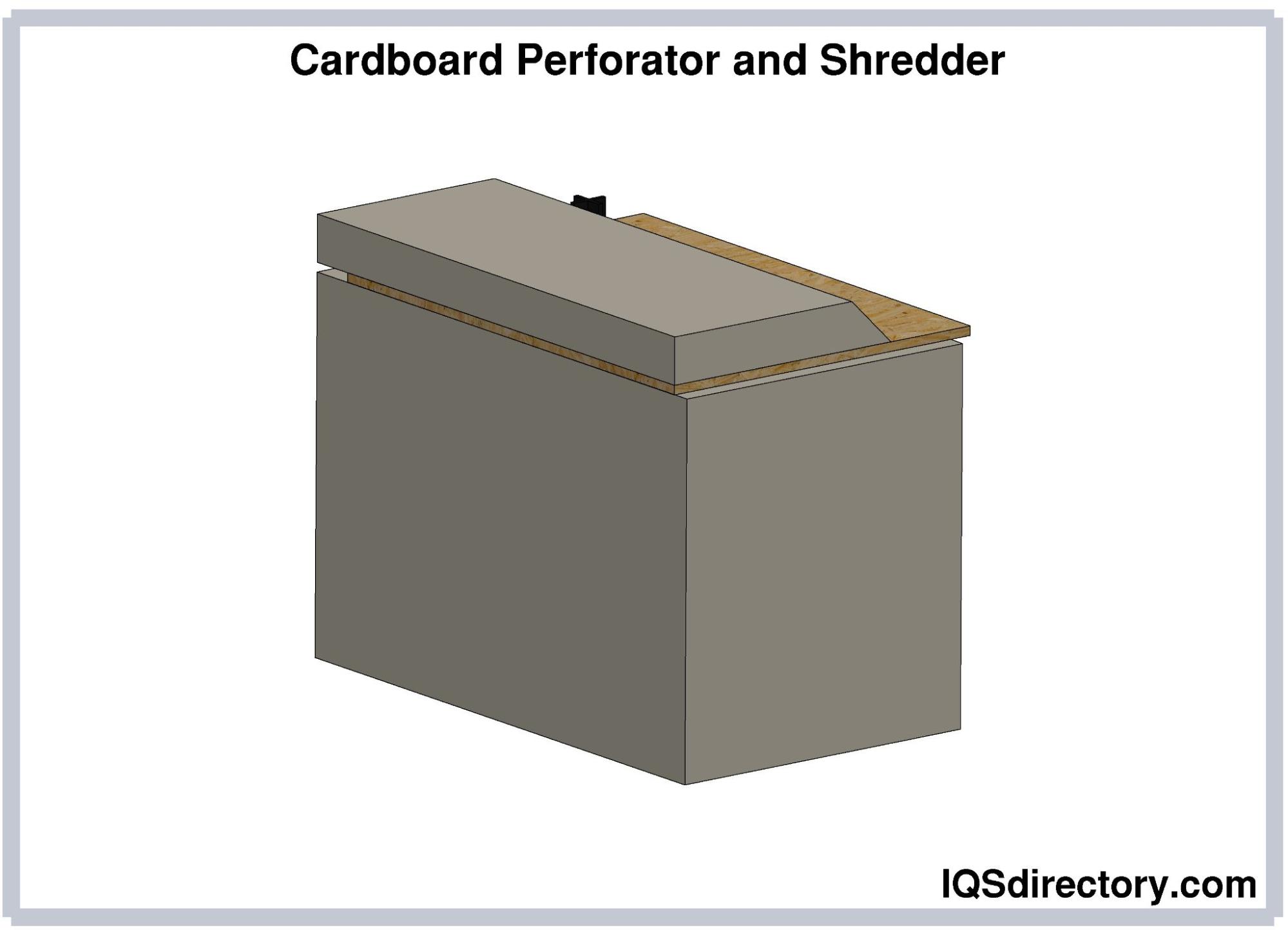 Dual Shaft Shredder
Cardboard shredders with two shafts operate slowly and softly. They have two pairs of blades mounted on shafts perpendicular to one another. When turned on, the two pairs of blades revolve around one another and can rip through two or three layers of thick, heavy cardboard. Dual-shaft shredders can cut various materials of any thickness or size and are more powerful and dynamic than typical shredders.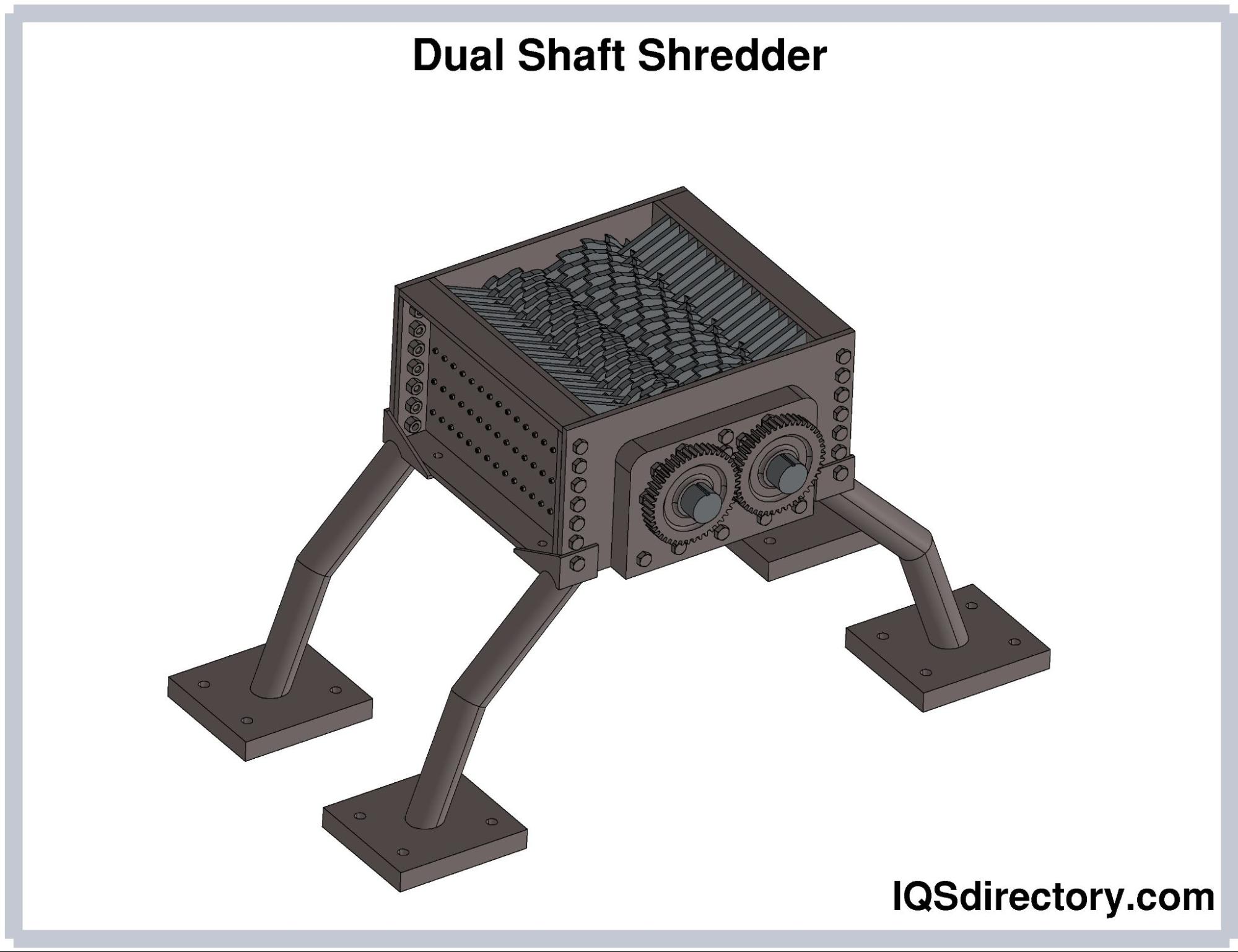 Single Rotor Cardboard Shredder
Single-rotor cardboard shredders are made to shred cardboard and other lightweight materials and feature a compact design. The procedures for conveying cardboard vary across the numerous single-rotor cardboard shredder models. The cardboard shredder has a screen under the cutting rotor for adjusting the size of the chopped material to guarantee that the cardboard is shredded to the proper size.
Strip Cut Cardboard Shredder
Like the typical paper shredder, strip-cut cardboard shredders perform the same task. The cardboard is divided into strips that have the same width as the cardboard sheets using a set of rotary blades. Strip-cutting cardboard shredders leave behind long, thin ribbons after destroying the cardboard's structure. One of its main advantages is the speed at which strip-cut cardboard shredders operate. In addition, they tend to require less maintenance because they have fewer moving parts.
Four Shaft Cardboard Shredder
Cardboard shredders with four shafts offer quick processing and strong power to create incredibly fine shreds. Large pieces of cardboard are cut into smaller pieces using four-shaft cardboard shredders, which are powerful machines.
Choosing the Proper Cardboard Shredder Manufacturer
To make sure you have the most productive outcome when purchasing cardboard shredders from a cardboard shredder manufacturer, it is important to compare at least 4 to 5 manufacturers using our cardboard shredder directory. Each cardboard shredder manufacturer has a business profile page that highlights their areas of experience and capabilities and a contact form to directly communicate with the manufacturer for more information or request a quote. Review each cardboard shredder company website using our patented website previewer to get an idea of what each business specializes in, and then use our simple RFQ form to contact multiple cardboard shredder companies with the same quote.
Cardboard Shredder Informational Video